Only one Winner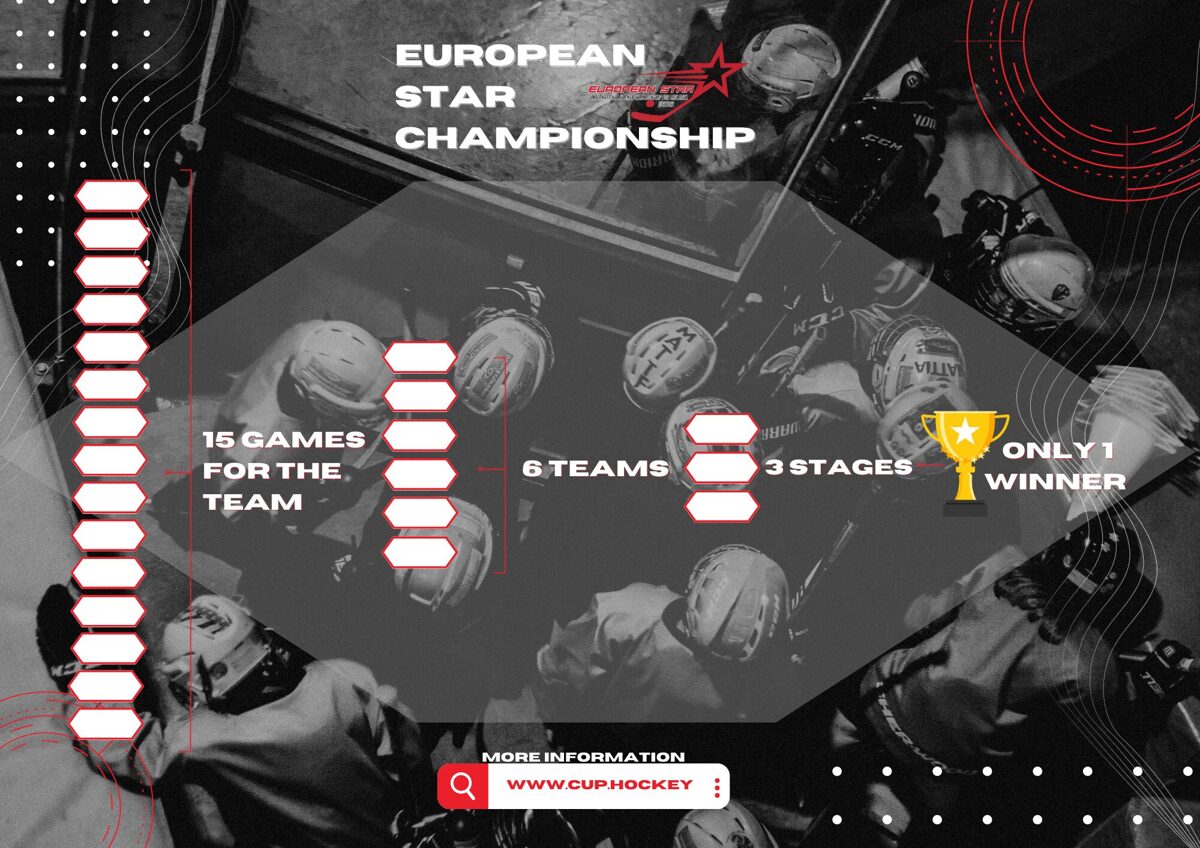 ---
3 Stages, 6 teams, 15 games per team, 45 games, 150 players and only one winner, that is the European Star Championship.

The European Star Championship is a hockey tournament for young people and children, which gives clubs from different countries the opportunity to realize their development and compete with teams from other countries. The 2023/2024 season tournament will take place in Austria, in three stages.
The format of this tournament has been created by following the experience of European and world commercial tournaments and carried out in such a way as not to create any restrictions on the training process, development of children, recreation and local championships.
This is an plan for a year - it gives clubs and teams the opportunity to plan their game schedule and supplement the training schedule with additional games.
This year we will start the tournament with one group and with each subsequent year we will expand the number of age groups and teams.
At the moment, priority will be given to clubs and teams that have managed to apply first, in this way it is possible to plan the schedule in time for the next season.
No comments
Leave a reply